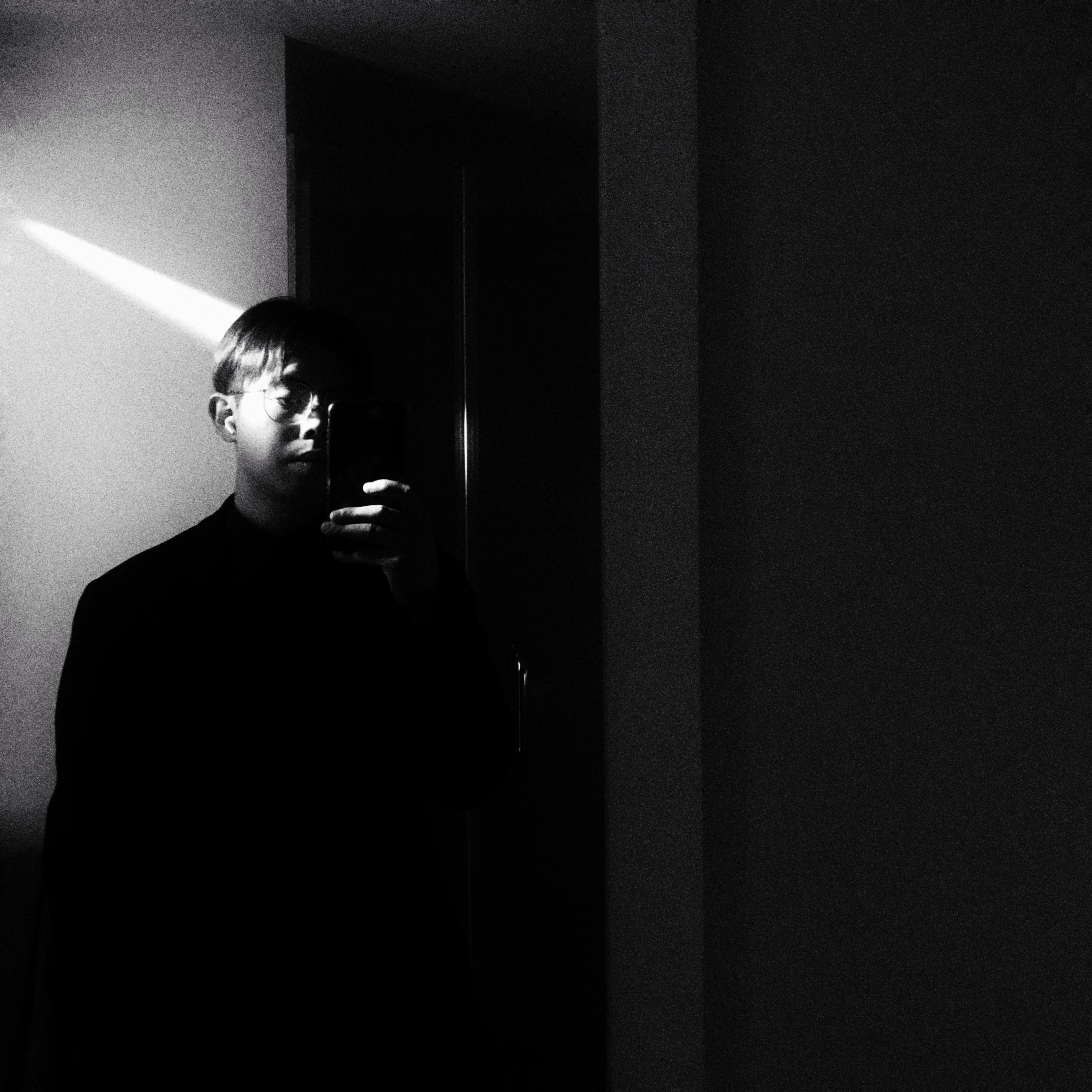 My name is Qiwen Ju, or you can call me Kevin. I come from China. In 2017, I graduated from Purdue University as an undergraduate majoring in fine arts with printmaking as my main concentration, and in 2022, I graduated from the Rhode Island School of Design as a graduate student majoring in graphic design.

During my undergraduate years, I had three design internships with fashion magazines and retailers. The internships focused on brand design, magazine layout, costume/model photography, and event planning. I also worked as an illustrator for Purdue University's White Board department, designing and drawing characters and scenes to help them create animated educational videos on various topics.

After graduating, I worked in the design and business strategy department for a film company in Beijing. During this year, I designed different kinds of brand identities and concept posters to help the company promote its films and corporate culture. I cooperated with famous Chinese directors, including Lin Delv, and actors, including Jiang Wu and Yu Nan, to design relevant advising, event planning, and publicity management for more than ten films and TV dramas. I also facilitated a five-year partnership between my company and sony music to help sony promote its entertainment programs in China.

After leaving the company, I went to the Rhode Island School of Design for graduate studies in graphic design. During my three years of study for the program, I tried to learn as many new skills as possible to help me become a more well-rounded designer. I not only refined my publication design, poster design, and branding design skills but also expanded my skills in user experience, web, typography, 3D, digital media, and exhibit. I also work as a teaching assistant to support undergraduate students in their Type 1 and Studio 2 courses. My work mainly focuses on assisting professors and instructing students in basic design skills and logic.

For the past few years, I have also worked as a freelance designer. I have a wide range of interests, such as fashion, games, sports, and art. So in the past, I have designed brand identities for six different kinds of companies and posters for three exhibitions. In the process of designing, I have also learned about different corporate cultures and preferences.

My design has no fixed style because I am good at developing different design solutions for various clients. At the same time, my many design skills allow my work to have a diverse/multidimensional design language and professionalism. Secondly, I have strong communication and collaboration skills. Because I believe that things are multifaceted and that everyone sees things from a different perspective, communicating with people and asking for advice allow me to observe in a comprehensive way.

However, I am most proud of my excellent execution and problem-solving skills. First, throughout my post-graduate career, I have gradually developed my own design method, which allows me to be endlessly creative and flexible and produce a lot of professional work in a short period of time. Secondly, because of my ability to see/think differently, I can identify problems in design from different perspectives and solve them quickly.
2017 — Now · 5 yrs
Freelance Designer
Self-employment
China and the United State
Responsible for designing brand identity, poster, website, illustration and publication. (Clients: Simulacra Art Lto, Beijing Doctor Zhaohui Ju, Beijing Wanyier, Beijing Jiangxiaozhu, Jiangyou Corporation, Yu Meng Investment Corporation, Spades Tealife, and Geeks Movie)
Sep 2020 — Aug 2021 · 1 yr
Teaching Assistant — Type 1 & Studio 2
Rhode Island School of Design
Rhode Island, United States
Assisted the professor in completing the course arrangement and one-on-one tutoring for Rhode Island School of Design undergraduates. Provided effective help for teachers and students.
Jan 2018 — Aug 2018 · 8 mos
Publicity and Event Planning Specialist
Haining Bright Time Media & Culture Communication Co. Ltd.
Beijing, China

Took charge of designing concept posters and publicity materials. Designed and managed the storyboard of film production and assisted with short film clips. Cooperated with famous Chinese directors including Lin Delv and actors including Jiang Wu and Yu Nan to produce more than ten films and TV dramas through designing relevant advising, event planning, and publicity management. Promoted the global marketing of the project and cooperated with sony music.
Jan 2017 — Sep 2017 · 9 mos
Illustrator
White Board, Purdue University
Indiana, United States

Illustrated education-relevant videos and posters to support the publicity of colleges. Edited articles for the above-mentioned videos.
Jan 2017 — May 2017 · 5 mos
Designer and Participant
Purdue University
Indiana, United States
Coordinated with another 13 students to hold an art exhibition at Purdue University. Planned and organized the exhibited works in terms of style, content, etc. Managed the exhibition-relevant tasks, including producing publicity materials, seeking sponsors, designing, and event planning.
May 2016 — Aug 2016 · 3 mos
Graphic Design Intern
Auchan Retail
Beijing, China

Participated in the program to develop seasonal publicity posters. Designed three black and white hand-painted posters themed on the family.
May 2015 — Aug 2015 · 3 mos
Graphic Design Intern
VIVI China Magazine
Beijing, China

Assisted with printing layout, designing, translation, etc. Participated in various events by offering basic support for staff to succeed in event management. Assisted with other design-relevant tasks.
May 2014 — Aug 2014 · 3 mos
Graphic Design Intern
Harper's Bazaar
Beijing, China

Assisted with designing magazine covers, print layout, and photography. Supported full-time designers with basic design schedules and won their praise and positive assessment.
2019 — 2022
Rhode Island School of Design
Master of Fine Arts, Graphic Design
2013 — 2017
Purdue University
Bachelor's degree, Fine Arts
Publication Design (ID)


Poster Design (Still/Motion)


Type Design (Latin/Variable)


Branding Design (Logo/Packaging)


Information Design (ID/AI)

Web Design (Figma/ XD/ Github)


Exhibition Design (Sketchup C4D)


3D Design (C4D/DN)


Photography (PS/LR)


Video Editing (AE/PR)

Printmaking (Screenprinting / Etching)


Illustration (Procreat / PS)


Calligraphy (Chinese / Latin)


Seal Engraving (Chinese)


Adobe Suite (PS/AI/ID/XD/AE/PR/DN/LR)